South Dakota Pronghorn Antelope Hunting
The majority of archery antelope hunting is done using blinds over waterholes. The blinds are set up in the preseason so the antelope are used to them by the time season rolls around. Another tactic we use will be spot and stalk behind decoys. South Dakota's archery antelope hunting season traditionally starts the third Saturday of August and goes to the end of September and then opens up again the last half of October. Antelope will average between 65 BC and 75 BC.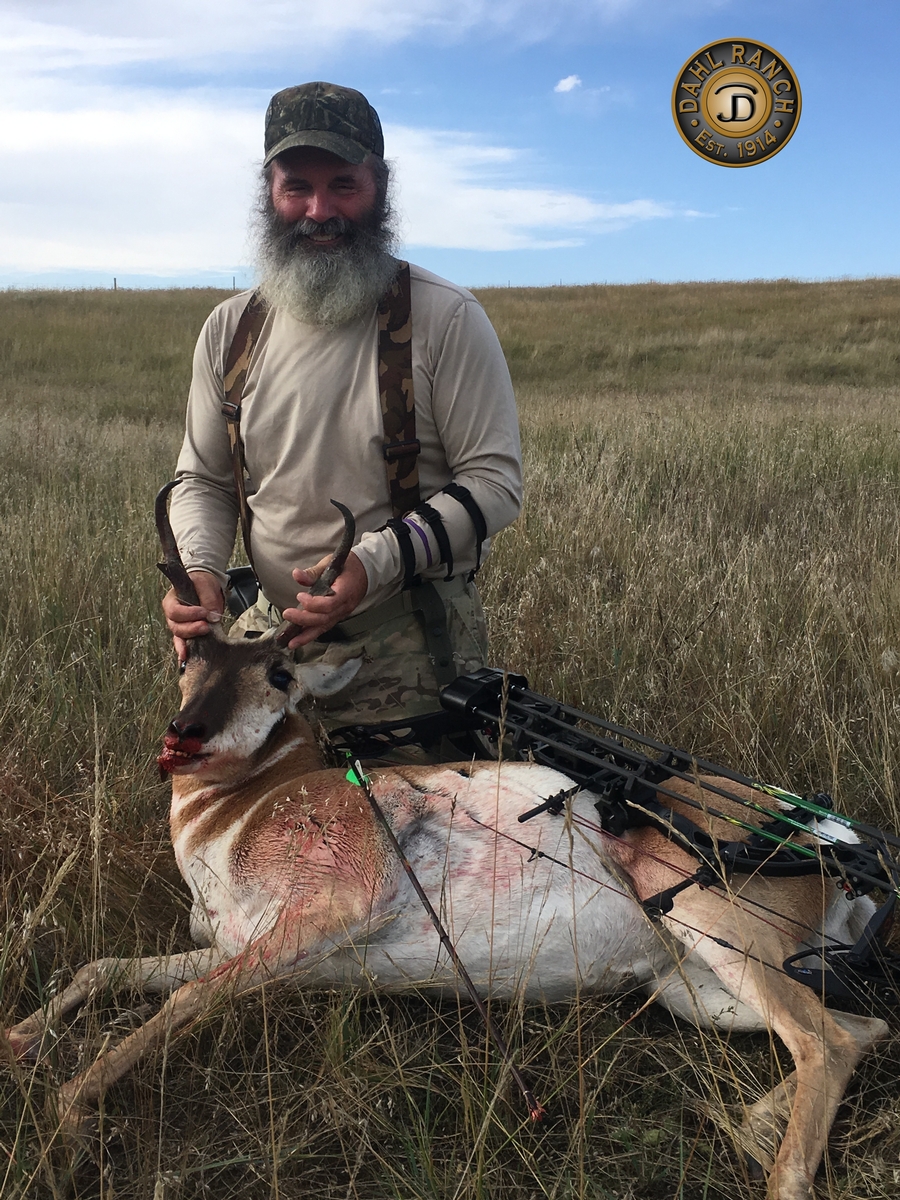 Current Antelope Hunting Rates:
Firearm Hunts:
3 days/4 nights
$3000 plus Tax
Archery Hunts:
3 days/4 nights
$2500 plus Tax
Combo Archery Deer & Antelope Hunts:
5 days/6 nights
$7500 plus Tax
Our rates include guides, lodging, and meals.